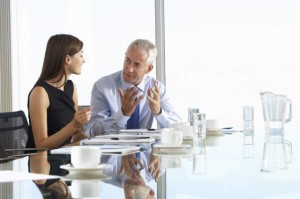 Towards Client Centricity: Gaining more trust
It is clear that many clients don't actually understand the details of the advice they have been receiving, nor are they entirely clear on the value they have derived from interactions with their adviser.
Clients of professional advisory services firms define 'trust' as:
Concern: defined as a focus on client needs, not oneself.
Candour: defined as being honest, not pretending to know, not exaggerating.
Competence: defined as knowing what problems one's offerings solve, and how those offerings meet the needs of the client.
Of these, Concern is cited as the area most lacking in advisers who deliver professional services.
The mainstay of effectiveness in advisory services will ultimately be the balance between an efficient focus on technical skills and the effective employment of value creation skills. We believe those value-creation skills should be synonymous with business development skills.
Share this page with your network