For companies focused on growth, one of the biggest "perceived" opportunities is to make sales more productive through higher efficiencies. As a leader driving growth, this only provides a fraction of your potential revenue increase. Sales efficiency, if executed well, serves to get your Business Developers or Advisors in front of the correct client – more often.
Your Growth Plan is in place. Sales efficiency delivers access to clients. What then?
For a firm to realise its full potential, you also need to create a high performance team, capable of creating value with maximum effectiveness, once they are in front of the client.
Leadership can influence sales "efficiency" through hiring, sales processes, sales targets, systems, incentives etc. But the sales results (i.e., effectiveness) will be ultimately determined most by the impact of the first line sales manager on his or her business development team. This is the pivotal role in the organisation.
The front line manager by Tom Peters (Management guru)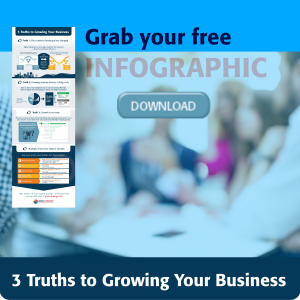 In a prior article, we examined "work smarter, not harder" where the focus is on the "skill, and not the activity" when confronting selling in a down-market. Your revenue growth is tied directly to the ability of your first line managers to coach and develop this skill base.
If coaching is hard work, then coaching the super stars in the team is even harder. Many managers find it confronting to coach their best performers. The skills required for business development and coaching have little in common. So what do top managers do (when compared to the average manager) to be successful and get the best out of their teams?
Wrong focus
Research (1) has uncovered that average performing sales managers have their eyes on the wrong ball by;
1. Getting bogged down with administration, tracking and reports,
2. Micro-managing sales activities, devoting disproportionate time to creating and approving proposals and/or holding post-sales inquiries.
3 Star Qualities
The same research (1) also uncovered the following Top three star qualities in the best sales managers:
1. Emphasises planning and strategy to deploy their teams to the best effect,
2. Places greater emphasis on coaching and mentoring their teams,
3. Supports the most important parts of the actual sale – initial meetings.
How many of your front-line managers execute these three star qualities?
1. Sales Executive Council (SEC) and SEC Solutions Research
Share this page with your network