GROW Strategy – Company Profile
Companies need to take a fundamental new approach to growing sales – it needs a strategy. This strategy has to be structured and sustainable. It needs to be bullet proof as many business owners may not have a second or third "bite at the cherry" to get it right.
Many companies develop business plans, but few invest time or have the skills to turn this plan into a viable growth plan underpinned by sound sales strategy. Enter GROW Strategy. It ensures that the growth plan positively impacts your target customers when executed correctly.
GROW Strategy is a cloud-based service that is headquartered in Sydney, Australia. Its leadership, support, back office and development teams operate out of this central location.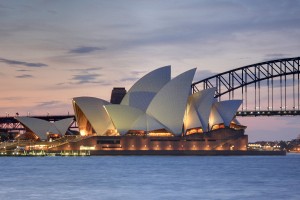 Want to access insights and tips on Business Growth strategies?
Our Value Proposition is:
GROW|STRATEGY provides the blueprint to guide Business Owners and Leaders to discover new growth possibilities to reach new heights; we help these businesses combat disruption and grow faster by using our online platform to plan and track their growth with the following value:
RAPID: BUILD AND EXECUTE A GROWTH PLAN QUICKLY
ONE LIVE PLAN: BRING INTERNAL TEAM AND EXTERNAL ADVISERS TOGETHER
ALERTS : CREATE ACCOUNTABILITY AND ENSURE NOTHING FALLS THROUGH THE CRACKS
BENCHMARK: COMPARE AGAINST OTHERS
The Core Values of our company that we aspire to at all times are:
Trusted service
Passion for helping grow businesses
Quality platform
Creative energy to keep raising the bar
Insightful ideas with strategic comparisons
Share this page with your network