Our Infographics are created to help you achieve distinctive, lasting, and substantial performance improvements as you develop and execute your growth plan. These graphic visual representations of information, data and insights are intended to present information quickly and clearly.
Download our Infographics
Small Change, Big Gains for Small Business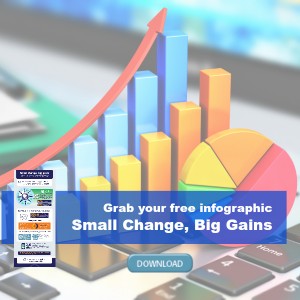 The world is getting smaller and customers are behaving differently. Small business owners need a plan to grow sales and connect with new customers.
Download and learn how a winning Growth Plan enables you to take advantage of disruptive changes in customer buying patterns.
3 Truths of Growing Your Business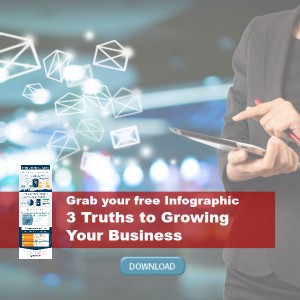 Learn about the 3 Truths to growing your business – and then pick from the strategic choices to achieve your goals.
Download this free infographic and take control of your organic growth – pick the correct growth strategy by using these insights.
9 Steps Blueprint for Growth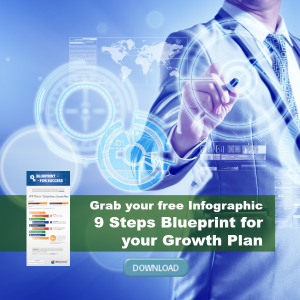 In the absence of a Growth Plan, many businesses suffer from multiple knock-on effects that impact revenue growth.
Download and learn how this 9 Steps Blueprint takes the guess-work out of your future business growth.
Share this page with your network