Choose your customers, narrow your focus, dominate that segment
GROW | STRATEGY helps to turn business planning into sales execution. It is used by:
Retail: Business to Consumer (B2C) users
Business Owners
Senior Business Executives
Board of Directors
Entrepreneurs with new Start-ups
Sales Management
Business Development
Marketing
Corporate Strategy
Channel Management
Wholesale: Business to Business (B2B) partners
Business Consultants who advise mid-market clients
Accountants who advise small to medium clients
Wealth Management Dealer Groups who manage Independent Financial Planning (IFA) practices
Product Distributors with channel partners such as Resellers
Banks who lend to small to medium businesses
Insurance companies who distribute via brokers
Shopping Centre Landlords who want to grow their retailers
Venture Capitalists who fund new start-ups
more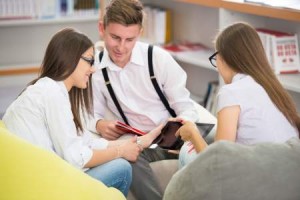 Business Scenarios – catalysts to use GROW | STRATEGY
Growing your business means regularly taking time to critically examine its strategy and focus on clients. Like maintaining a tree, sometimes you need to prune it back, to ensure sustainable growth. Even if this means turning away business, as the wrong clients may end up costing you money.
Whilst crafting your growth plan, you will need to examine the following questions:
Does your strategy fit in with prevailing business conditions? Does your existing value proposition make sense in current times?
Will you really be able to attract the correct new customers? What is the quality of your existing customers? Are they demanding services for which you cannot charge?
What do your trusted advisers think of your plan? Are any of their concerns justified? How can you address their feedback?
Share this page with your network